Nordic PGDay was started in 2014 in order to bring the PostgreSQL community in the Nordic region together. The idea was to create a single track conference with a focus on high quality talks in nice environments and with great hallway tracks.
The conference is arranged in a different major city in the region each year. The 2017 event in Stockholm will be fourth annual Nordic PGDay and we are very much looking forward to meeting you all there for a fun and informative day.
We would like to thank PostgreSQL Europe and our past, as well as current, sponsors for supporting not only Nordic PGDay but the Nordic PostgreSQL community. We would also like to thank all volunteers who have helped us to make the conferences possible.
Past Conferences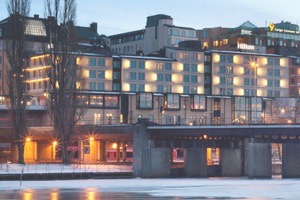 2014 - Stockholm, Sweden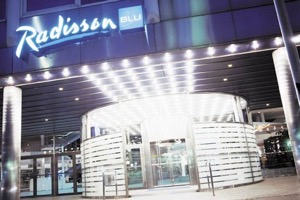 2015 - Copenhagen, Denmark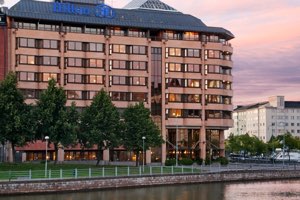 2016 - Helsinki, Finland
Financial Disclosure
Nordic PGDay is financially supported by our generous sponsors and is economically underwritten by PostgreSQL Europe, the european PostgreSQL umbrella organisation for usergroups. The financial record of the conference is publicly available in the PostgreSQL Europe general assembly financial reports. Any proceeds from the conference automatically belongs to PostgreSQL Europe in order to support the wider European PostgreSQL community.
No Nordic PGDay staff receieves any payment for their work except for free attendance.
Code of Conduct
Nordic PGDay 2017 is dedicated to providing a harassment-free conference experience for everyone.
We do not tolerate harassment of Nordic PGDay 2017 participants in any form. Sexual language and imagery is not appropriate for any conference venue, including exhibition booths, talks and social events around Nordic PGDay 2017. Conference participants violating these rules may be sanctioned or expelled from the conference without a refund at the discretion of the Nordic PGDay 2017 conference organizers.
Harassment includes offensive verbal comments related to gender, sexual orientation, disability, physical appearance, body size, race, religion, displaying sexual images in public spaces, deliberate intimidation, stalking, following, harassing photography or recording, sustained disruption of talks or other events, inappropriate physical contact, and unwelcome sexual attention. Participants asked to stop any harassing behavior are expected to comply immediately.
If a participant engages in harassing behavior, the Nordic PGDay 2017 conference organizers may take any action they deem appropriate, including ejection from the conference with no refund. If you feel that you are being harassed, notice that someone else is being harassed, or have any other concerns, please contact a Nordic PGDay 2017 staff member immediately.
Nordic PGDay 2017 volunteers will be happy to help participants contact hotel/venue security or the police, provide escorts, or otherwise assist those experiencing harassment to feel safe for the duration of the conference.
Thank you for your help in making Nordic PGDay 2017 fun and enjoyable for everyone!